Why Immersive VR/AR Experiences?
Experiential learning is often the most difficult to deliver, yet science says it has the biggest impact.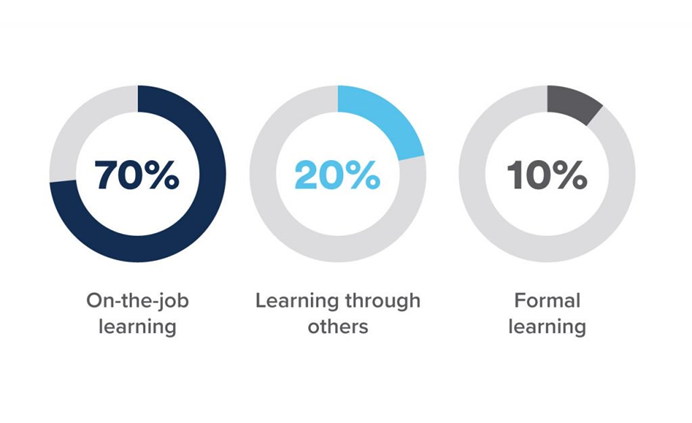 How we learn. The 70/20/20 learning framework.
10 % is formal, class based training.
20 % is informal peer-to-peer learning.
70 % is experiential – Iterative, learning-by-doing.
Immersive VR/AR training delivers your content in the high-impact, experiential space
Why Immersive learning outperforms traditional learning methods
Using VR or AR courseware modules enables vocational training at scale without the need for human mentorship and can provide unique sets of data and insights into the behaviours and scores of your learners.
We focus on creating real-world workplace simulations using your staff and your facilities to drive behavioural change in your workplace. Learners are highly engaged, receiving immediate feedback on their actions while learning. The ability of the learner to easily repeat the training as many times as they want ensures long-term retention.
Immersive reality training will up-skill existing staff or train new staff in the areas of safety, on-boarding, compliance training, or any real-life work scenarios for hard or soft skills.
Achieve situational immersion at low cost without:
• Taking experienced staff off the job to act as mentors
• Exposing staff to dangerous hazards
• Costly errors of judgement made under stressful conditions
• Costly scenario set-up (Wrecking cars for rescue operations, taking aircraft offline for inspection, etc).
Talk to us about how we can transform your training, learning and development.